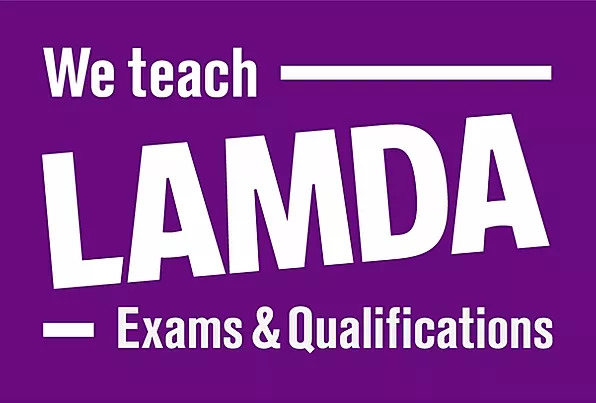 Curious is excited to announce new LAMDA classes where students are given the opportunity to gain a LAMDA Qualification. Starting from the 25th May 2020
LAMDA training in Speech and Drama is offered individually or in pairs. Our LAMDA teachers will support your child to prepare one, two or three examination pieces, dependent on the examination grade they are taking. 
The qualifications are well recognised and respected by all universities and colleges. Higher graded examinations count towards UCAS. At the heart of LAMDA examinations is the recognition that the qualifications are for everyone. The examinations unite learners of all ages, abilities, backgrounds and cultures in enthusiasm for the English language and a desire to develop skills for life.
We enter children for a range of performance categories, including Shakespeare, Verse and Prose, Devising, Mime, Acting and Musical Theatre. These exams are offered as both and solo and duo exams, depending on what your child would prefer.
LAMDA lessons with Curious are offered in our weekly online classes using Zoom in the comfort of your own home from 5.00pm Mondays and Wednesdays
Our teachers achieve excellent results and have a 100% pass rate. With the majority of students achieving high merits and distinctions.
LAMDA ACTING Grades, entry level to grade 8 (Regulated)
Our LAMDA classes help students to develop a strong speaking voice and good memory skills by learning and performing monologues and duologues. Students will explore style, form, character, subtext and context.
UCAS Points
LAMDA's Level 3 recognised qualifications are included in the new UCAS Tariff. UCAS points are assigned by grade and attainment level (Pass, Merit or Distinction). For more information please visit LAMDA's website.
https://www.lamda.ac.uk/our-exams/all-examinations 
What are the benefits of LAMDA Classes?
They aim to develop lifelong skills including:
Achievement & Empowerment
Self-confidence
The ability to communicate clearly and present ideas
An appreciation of literature and support creative, intellectual and social development.
Subjects
Verse and Prose
Reading for performance
Acting
Public speaking. (Public speaking requires the student to write their own material)
Musical Theatre
COSTS
Costs £12 per session
Duo's £6 per student
Time: TBC with each student,
Sessions are 20mins long
The tutor will advise you on which Grade would be best for your child depending on their abilities and will prepare your child for their examination.
Exam costs are set annually by LAMDA and will be notified to you before you commit to the exam.
Please let us know if you are interested in your child participating. info@thecurioustheatrecompany.com